Driver Improvement
DEFENSIVE DRIVING/DRIVER IMPROVEMENT CLASSES
Reduce your driving risk
Got a ticket? Give us a call!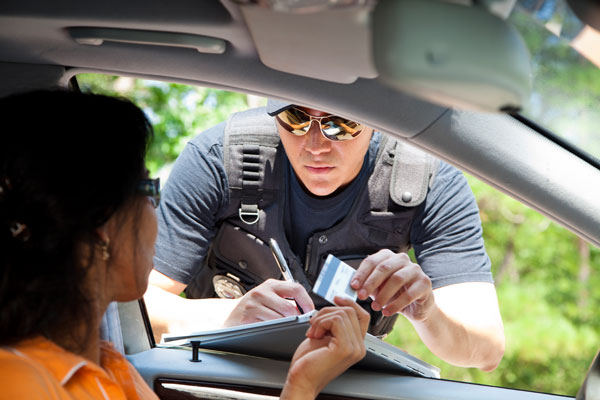 We offer the 6 hour classes required by the courts.
In this class, our well trained instructors share with you the techniques necessary to operate a vehicle safely and responsibly.
The goal of our National Safety Council's Defensive Driving Course is to provide drivers with knowledge and safe driving techniques to prevent collisions and violations. The courses focus on collision prevention through hazard recognition and the application of collision-avoidance techniques. In addition, the course addresses violations and instructs how to change driving habits to eliminate moving violations.
Our goal is to challenge participants to change their behind-the-wheel behaviors and attitudes so they choose to drive safely, responsibly and lawfully. Our students leave the classroom equipped with skills to help them do this.
---
Alive at 25- A Defensive Driving Course for drivers age 15-24
Since 1995, more than 850,000 young adults have participated in this program from the National Safety Council. Motor vehicle crashes are the number one cause of death and injury for drivers ages 15-24. This course focuses on the unique challenges faced by young drivers and getting them to take greater responsibility for their driving behaviors. It is an excellent companion to a driver education program and is also ideal for young drivers who incur traffic violations. This class does not qualify for a driver's license point reduction.
This 4 hour course is interactive with classroom participation. Students are encouraged to join in non-threatening, non-judgmental discussions that focus on good decision making skills. The curriculum is designed to help students gain awareness and develop strategies to keep them safe on the road.
What young adults will learn:
Why drivers ages 15-24 often underestimate risks
The effects of inexperience, peer pressure and distractions such as cell phones, text messaging and GPS units
The dangers of "kneeing" or driving with your knees
State and local driving laws
Communication skills for assertiveness and being a leader
Responsibility of passengers
Alive at 25 is an attitude changing course proven to save lives and prevent injuries.
Pre-registration is required
Cost is $50.00
---
Who needs to take a Driver Improvement course?
Anyone who needs their license reinstated (excluding drug and alcohol related).
Under Age 18 Suspensions: If you are under 18, an accumulation of four or more points within a 12 month period will cause your license to be suspended for 6 months to 1 year. Your license may be reinstated at the end of the suspension period by completing our Driver Improvement Class.
Under Age 21 Suspensions: If you are under 21, any single offense of four or more points will cause your license to be suspended for 6 months to 1 year. Your license may be reinstated at the end of the suspension period by completing the Driver Improvement Class.
Any Georgia driver that accumulates 15 or more points on their MVR (Motor Vehicle Record) during a 24 month period will have their license suspended until the completion of a 6 hour driver improvement class.
Cost of 6 hour Driver Improvement – $95.00
Other Reasons for completing Driver Improvement classes:
Court Ordered: Some judges may mandate a Driver Improvement Class as a result of traffic violations.
Insurance Reduction: Georgia law O.C.G.A. 33-9-42 states that no less than a 10% reduction in insurance premiums shall be available to licensed drivers over the age of 25 years old, provided that they have a clean driving record and have completed a DDS approved defensive driving class with a duration of no less than 6 hours.
Ticket Dismissal/Points Avoidance: A defendant may successfully complete a certified 6-hour driver improvement (defensive driving) course after the issuance of a citation and prior to the court appearance, or as ordered by the court. When the original certificate of completion is presented to the court, the court shall reduce the fine assessed by 20 percent and no points shall be assessed again the driver. This plea may be accepted by the court once every five years.
Condition of Employment: Class may be a pre-employment requirement, or a condition of continued employment.
Refresher Course: You may attend simply to refresh or improve your driving knowledge.
If you're a business owner with fleet vehicles,
OFFER DRIVER IMPROVEMENT CLASSES TO YOUR EMPLOYEES.
Call to set up an appointment.
Reduced prices available for group insurance reduction classes.